The people of Duke & Jacobs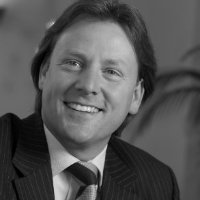 Robert Jacobs
Robert Jacobs has a background in business administration and more than twelve years of international sales experience with business to business, consumer goods and professional service provision in various international sectors.
For example, Robert acquired international commercial experience in the varnish and plastics industry, the DIY sector, the exhibition construction and corporate style management sector, the graphical industry and the aviation sector. He has extensive knowledge of new business development, account management and setting up European sales organisations. In 2001, he transitioned to the recruitment & selection sector.
Robert has more than fourteen years of experience with recruitment, selection and executive search. He has worked at e.g. Boelen Adviesgroep in Leusden and at Projactive in Baarn. He can put his expertise, insight and experience to good use in the executive search and headhunting sector.
His motto is: "You can only learn about your limits by pushing them!"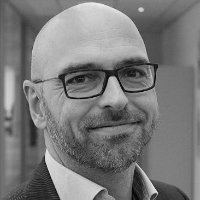 Paul van Campen
Paul van Campen started his career on the agency side. After acquiring some initial professional experience, he decided to pursue his passion for marketing. He completed a Master of Marketing study programme at Tias and held several positions during his six years at Pon, e.g. that of head of marketing communication for Audi Netherlands. Next, he moved on to the recruitment & selection sector, which offered him the ideal combination of people and marketing. In 2016, Paul joined Duke & Jacobs Executive Search as a Partner.
In late 2007, Paul co-founded the Markaiding Foundation (www.markaiding.nl) to support charity organisations with their Strategic Marketing and Communication. Paul served as a board member of the Airdropshelter Foundation from 2008 to 2010 and of the Tias Alumni Association from 2009 to 2013.
Since May of 2017, he acts as Secretary on the board of BlueO2 (www.blueO2.com), a start-up that develops ocean-based climate solutions.
Besides his work, Paul spends as much time as possible with his four children and his girlfriend Sietske. He also coaches the hockey team of one of his children, runs and loves trying out new recipes in the kitchen.
His talents include commerce, marketing, empathy, drive, entrepreneurial spirit and positive energy.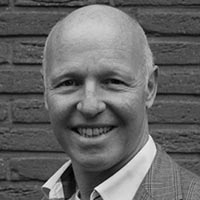 Joost Van Löben Sels
Joost van Löben Sels held a number of sales and marketing positions after completing the HEAO study programme, mainly in the publishing sector.
Using his experience, Joost founded a trade organisation and successfully conducted business with China from Hong Kong for more than seven years.
His activities eventually brought Joost into contact with the financial markets and resulted in him setting up his own securities company. After selling this organisation, Joost worked on projects for various banks on an interim basis. In 2001, he joined Kenneth Smit Training, a renowned training agency. This is where Joost learned the skills to see through people, hold up a mirror for them and help them discover what they truly want to and can do. Joost developed several specific role-playing scenarios and training methods that can bring about the desired behavioural changes.
With his experience as a trainer, Joost complements Robert and Paul exceptionally well.
His motto is: "A healthy spirit in a healthy body!"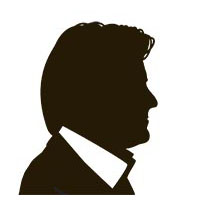 And who is Duke?
Duke is the organisation's alter ego. Duke is a sparring partner, adviser, silent partner and critical ally. Of course, Duke possesses complementary competences and character traits from Robert, Paul and Joost. This has resulted in a perfectly attuned team. Our clients highly value this team and its excellent performances. At Duke & Jacobs, Duke is mainly responsible for strategy and policy.