Software Development Manager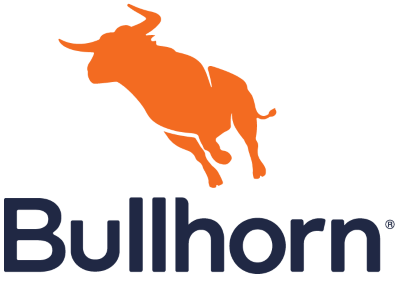 For a professional with people management skills, passionate to encourage others and driven by getting better every day.
Our client Bullhorn has an exciting opportunity for a Software Development Manager to serve as a leader on their team of talented engineers and QA professionals. As a Software Development Manager, you will make a major impact on the direction of the market leading and rapidly growing SaaS application. You will collaborate with and influence employees at all levels across Bullhorn. You will lead, motivate, challenge, and support your Development team to maximize velocity and quality to deliver world-class products and a happy, engaged team.
What You'll Do:
Provide overall leadership, vision and direction to the development organization while ensuring business objectives and client expectations are met.
Provide direction of technical, architectural and design efforts.
Deliver high quality software products and ongoing alignment with business objectives.
Drive efficiencies in the development team through the use of tools, processes, and effective resource management.
Manage delivery of multiple and concurrent product releases.
What You'll Bring:
Experience serving in a management or lead role within an Agile environment.
Strong technical knowledge. Experience in building and supporting mission critical n-tier, distributed, and fault-tolerant SaaS applications.
Experience with Scrum processes.
Personal management skills, including ability to multi-task and prioritize based on competing demands amongst multiple teams
Excellent communication and interpersonal skills in order to interact with and influence all levels of the business as well as clients, partners, and prospects.
Dedication to effective hiring, including creating staffing plans, writing job descriptions, attracting talent, hiring and retaining great employees.
Exceptional leadership and people skills, ability to manage personnel activities of staff.
Passion for quality and continuous improvement of processes and software, well versed with software engineering practices. (e.g. Continuous Engineering, Build/Deploy, Unit Testing, Regression Testing, Test & Staging Environments.)
What We're Looking for:
Minimum 3 years of Object Oriented, Data-Driven Software Application Development experience.
Minimum 2 years of Software Development leadership experience, in a mentoring/coaching capacity.
Specific knowledge of J2EE (Java 2 Enterprise Edition) applications and/or Force.com/APEX applications
Bachelor's degree in Computer Science or a related field.
Fluent capacity in both Dutch and English
The offer
In this position you are going to work in a fast growing organisation. In this job you will find a great potential for personal growth.
The conditions of employment are good and in accordance with the market. The organization has several internal programs for personal development, training and education.
Bullhorn is offering a fulltime job contract in a challenging and international context.
Are you interested?
If you have questions about the organization, the position or the procedure please contact Duke & Jacobs:
Paul van Campen (partner at Duke & Jacobs)
Tel +31 (0)6 5344 5639
Mail paul@nulldukejacobs.nl
Robert Jacobs (partner at Duke & Jacobs)
Tel +31 (0)6 4835 0789
Mail robert@nulldukejacobs.nl