Registration Manager Europe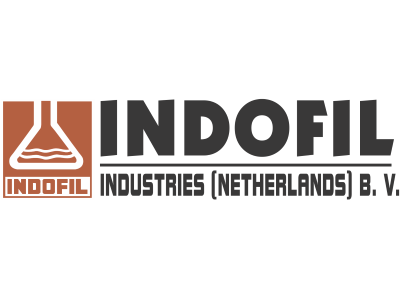 Experienced professional with the business acumen and drive needed to create success. For a fast-growing, entrepreneurial company that provides ample resources for building a sustainable European business with.
Introduction
Indofil is a successful, innovative organization that specializes in Agricultural and Specialty Chemical products globally. A solid and sound company that is firmly established in Asia. In the last five years, it has rapidly expanded across Europe, and now exports to more than 100 countries worldwide. In setting up its European headquarters, Indofil is looking for enterprising and experienced colleagues with the business acumen and drive needed to create success.
One of the key elements of sustainable growth for the next few years, is the development and introduction of new products. And as you may well know, regulatory affairs form the backbone of a successful go-to-market strategy.
Job description general
In your role as Registration Manager Europe, you will be completely involved with creating strategies and developing plans to make sure that new products are compliant in relation to required documentation and legislation for Europe. You will set up and work with a comprehensive regulatory framework to ensure safety is carefully considered at all stages of research and development.
Next to that, you will be the key person to contact for the establishment and maintenance of relationships with internal and external authorities.
Working out of the Amsterdam office would be a preference, but home office is a possibility. You are willing to travel an average of 2 days a week. You will have working relationship with Global Registration Team and Regional Registration, Marketing and Development Teams.
Goals in the position
To summarise your goals in this position:
You are going to contribute in developing Indofil's EU regulatory strategy to ensure product registrations are obtained in line with commercialisation objectives and to maintain registrations in the light of constantly changing regulatory requirements.
You will oversee the preparation of regulatory submissions for new products and the maintenance of existing product registrations.
You will represent Indofil in industry/product Task Forces.
You are going to build good contacts in the industry and with official bodies, regulators etc. at senior levels in order to raise Indofil's profile and to facilitate efficient regulatory processes
Main tasks and responsibilities:
Formulate European regulatory strategy in line with business growth objective

Regulatory screening of the selected products and their regulatory perspective in Europe;

Support & advice to marketing team on regulatory front of products for shortlisting portfolio;

Project planning for registration across Europe and subsequent submissions and registration approvals;

Source of information on new regulatory developments in Europe.
Timely registrations of new products and existing products

Preparation of submission planning for new as well as existing products across Europe

at A II & A III Level

;

Animate/ Coordinate a national network of Registration Consultant to insure Zonal/National registration on time & on quality;

Coordination with CRO's, authorities and other important stake holders for timely submission and registrations;

Manage Data bank for all studies and regulatory activities in Europe;

Manage relationships with registration partners, consultancy network and research institutes across Europe.
TASK FORCE involvement, management & Representation in regulatory forums

Preparation for Task force activities for existing and new products;

Maintaining the records and communication within Task force till agreed periods;

Active participation during TF discussions and procedures/regulation;

Representing into different regulatory forums and industry lead programmes on registrations.
Required experience
A Masters level degree, or equivalent, in Agronomy, Biological Sciences, Chemistry or similar relevant qualifications (Agri, Pharma, Vet etc.)

6+ years of

registration or

regulatory experience is required, encompassing both local country as well as EU level registrations.

Professional regulatory affairs training in either a generic or R&D based company in the crop/plant protection industry

;

Excellent communication skills with the ability to successfully communicate complex subjects to a non-expert audience;

A high level of confidence and scientific credibility in speaking with regulators, colleagues and collaborators;

High ethical standards, scientific rigour;

Good understanding of the research, field development and commercial functions in an agrochemical business and the ability to form good working relationships with these.
For this challenging position you have also an excellent knowledge of English. Preferably you can speak 1 or 2 extra European languages. You think in opportunities, you have eye for detail, strong project skills and a getting-things-done mentality. Willingness to travel (average 2-3 days per week).
You think in opportunities, you have eye for detail, strong project skills and a getting-things-done mentality.
The offer
In this position you are going to work in a small but fast growing team. In this job you will find a great potential for personal growth.

The conditions of employment are good and in accordance with the market. The organization has several internal programs for personal development, training and education.

You will make an essential contribution to the company's reputation and overall success.

Indofil is offering a fulltime job contract in a challenging and international context.
Are you interested?
If you have questions about the organization, the position or the procedure please contact Duke & Jacobs:
Paul van Campen (partner at Duke & Jacobs)
Tel +31 (0)6 5344 5639
Mail paul@nulldukejacobs.nl
Robert Jacobs (partner at Duke & Jacobs)
Tel +31 (0)6 4835 0789
Mail robert@nulldukejacobs.nl
If you wish to apply, please go to the vacancy at the Duke & Jacobs website www.dukejacobs.nl and apply with your resume & cover letter. Or send us your resume & cover letter to one of the above mentioned e-mail addresses.