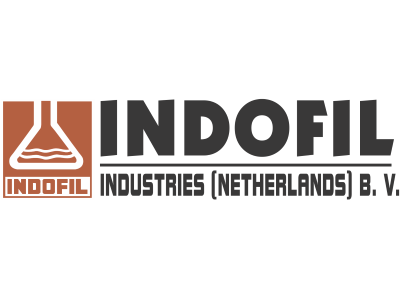 Unique young grad position for energetic professional, with strong pm skills, accuracy, persistency, initiative and a getting-things-done mentality. Self starter. Potential to grow into a commercial role.
Introduction
Our client, Indofil Industries, is engaged in the manufacturing, distribution and marketing of Agricultural and Specialty Chemical products globally.
Being present on the European market for a long time Indofil acquired the Dithane brand from Dow Agrosciences with European rights in 2012. The goal is to build a European organization the coming years, starting with a headquarters in Amsterdam.
Indofil's involvement in International Business dates back to 15 years. Since then, there has been no looking back. Today they offer a range of agrochemical and specialty chemical products for export to more than 100 countries. The vision is to establish a strong presence in all markets where demand for their range of products exists.
The success Indofil has achieved in the global market is largely due to an understanding of customer requirements, superior technical and logistic support, customized packing as well as the capability to ensure rapid delivery, every time.

Manufacturing Assets
Indofil is recognised as well-known manufacturer having backward integrated for raw materials. Indofil has time proven his capabilities in manufacturing with supply of quality products across world. With production facilities and synthesis with support of GLP laboratories INDOFIL stand out in supplier rank.
The values of the Indofil can be described in 5 theme's:
Customer Success: Believing that success lies in the success of existing and potential customers. On this foundation, doing all possible to understand, fulfil and exceed customers' stated and unstated needs, thus enabling them to succeed on a continuous basis.
Knowledge: Continuously upgrade skills and knowledge about technology, markets, products, customers, regulations and business processes. Encourage new ideas and their implementation across the company for commercial benefit.
Prosperity: Winning, doing better than others through exploiting new opportunities and enhancing the interests of every employee, shareholder and stake holder. To be recognised and perceived amongst the leaders in the segment of operation.
Teamwork: Employee and channel partners thinking and working together across functions, business and geographies, leveraging the available resources to achieve common goals.
Velocity: Responding to internal and external customers with a sense of urgency by consistent, focussed and accelerated growth of the organisation with timely and optimal utilisation of all resources.
For more information please go to http://indofilcc.com/ .

Job description
Indofil built up a good B2B position in Europe which entails supplying formulated and packaged products (under the brand or label of the customer) to distributors of chemical products.
As a next phase, Indofil now wants to establish an own market presence with proprietary and traded products, under an Indofil label.
To manage the European growth initiative, Indofil is looking for a project manager of the vital streams as 'portfolio', 'marketing' and 'organization'. In this broad and entrepreneurial position you will also support operational office activities like marketing, administration and customer service support.
You will be responsible for running the 'project management office', keeping the project (team) on plan and make sure the set milestones are met.
Your main tasks and responsibilities are: 
Day-to-day support of project lead and ensure correct templates are used

Support stream leads with making frequent progress updates

Make and distribute the overall monthly project dashboard and traffic light report

Organize and host all stream, project and stakeholder update meetings and possible workshops

Prepare, update and hold the master deck of the European Business Plan

Build the financial business case and keep this actual

Manage and complete selected streams and activities upon request of the project lead and / or streamleads (e.g. implementing the branding survey, facilitating recruitment process, etc..)

General business support, presentation preparation, reporting and analysis
You will be working out of the Amsterdam office and report directly to the Head Indofil Europe.

Required Experience & Skills
You are a graduate or post graduate in Business Administration / International Business and you have max 3 years working experience. Probably a first or second role. Preferably you also have experience in a project management role. Further you have strong planning and organizing skills, business acumen, drive and initiative and a getting-things-done mentality.
You have strong communication and networking skills. Accuracy, integrity, ability to maintain confidentiality are your second nature and you are flexible and service oriented. You have excellent knowledge of the English language and excellent computer literacy, (Powerpoint, Excel). Experience with or affinity with international agribusiness is a pre.
And last but not least we are only selecting candidates who are living and working in Europe, preferably in Amsterdam or willing to relocate to Amsterdam.

The offer
In this position you are going to work in a small but fast growing team. After an intensive onboarding period you will start and manage your own projects. In this job you will find a great potential for personal growth and future career opportunities. After 1 to 2 years you will be given the opportunity to boost your career even further in other European countries.
The conditions of employment are good and in accordance with the market. The organization has several internal programs for personal development, training and education.
You will make an essential contribution to the company's reputation and overall success.
Indofil is offering a fulltime job contract in a challenging and international context.

Are you interested?
If you have questions about the organization, the position or the procedure please contact Duke & Jacobs:
Paul van Campen (partner at Duke & Jacobs)
Tel +31 (0)6 5344 5639
Mail paul@nulldukejacobs.nl
Robert Jacobs (partner at Duke & Jacobs)
Tel +31 (0)6 4835 0789
Mail robert@nulldukejacobs.nl