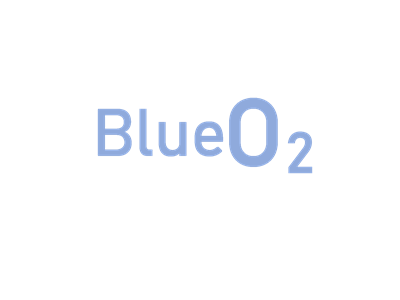 We are looking for a committed individual to help our young independent organization achieve financial sustainability so that we can drive our innovations forward.
Organisation
BlueO2 is a young independent organization with an ambitious mission. We harness the oceans potential to solve climate change. Current partners include Wageningen University and the Dutch Agricultural Organisation (LTO Noord). There are 3 project in R&D phase; seaweed & dairy, seaweed & plastics, seaweed & desert greenification. We are a future focused company that needs a fundraiser to help us finance early stage concept and project development for high impact radical innovations.
More info? See www.blueO2.com
The position
As a fundraiser you will actively seek out fundraising opportunities as well as solidify our fundraising strategy for the long run. Our goals is to create win-win partnerships with corporate and philanthropic partners and you can help us make this a reality.
You enjoy being in a dynamic pioneering environment and you move smoothly between impact and business opportunity. You are able to work with and creatively work around existing frameworks and funding criteria to match the flexibility we require for our innovations. You are the one dotting the I's and help us complete any legal/tax/administrative issues related to fundraising. We have a broad network for you to use and mobilize.
If you are mission driven, result focused, an easy communicator with a high level of integrity, we would love to hear from you!
Requirements
We are looking for a part time commitment for six months, for at least 12 hours a week, to be organized flexibly.
Completed BA or MA degree in relevant field.

At least 5 years of professional experience in fundraising, CSR, philanthropy or a related field.

Fluent in English and a good knowledge of Dutch

Familiarity with CSR strategies, and the philanthropic sector

Financial and analytical poise

Strong drive to make a case and bring a deal to execution.

Enterprising, self-motivating, connector, people person.
Offer
The six month period is paid in social capital and experience. You will have the opportunity to work on life and world changing innovations. After this period the position can transfer into a paid position given financial means and mutual satisfaction.
Organizational culture
We are deeply curious and experimental, we have a high ethical and environmental standard. We strive to big achievements, but we are grounded and light hearted and believe respect and fun will go a long way.
Interested?
If you have questions about the organization, the position or the procedure please contact Duke & Jacobs:
Paul van Campen (partner at Duke & Jacobs)
Tel +31 (0)6 5344 5639
Mail paul@nulldukejacobs.nl
If you wish to apply, please fill out the application form below. Or send us your resume & cover letter to the above mentioned e-mail addresses or to info@nulldukejacobs.nl.